Avira Free Antivirus
Version 2016 v15.0.22.54
The latest version of Avira Free Antivirus provides realtime protection, detecting and removing adware and malware
High-speed download
Checked for viruses
Free
Avira Free Antivirus
Avira Free Antivirus (formally knows as AntiVir) provides your PC with effective virus protection and eliminates unwanted guests quickly and efficiently. For the second year running, it's taken the top place in our roundup of the best free antivirus software.
There are two security features available: the real-time scanner checks your entire system for potential threats, but if you suspect a specific location of harboring malicious software, Avira Free Antivirus can search through single downloads, complete folders or entire hard drives manually for malware with the help of the file checking tool. 
As well as viruses, worms and trojans, Avira Free Antivirus can also recognize adware and spyware. This program also boasts heuristic detection, which is able to recognise unknown malware by means of typical behavior.
Latest updates
The latest version of Avira Free Antivirus for Windows includes a new shell extension scanner, improved virus detection through the Avira Protection Cloud and improved boot times. There are also various security enhancements and repair behavior changes. For more details, see Avira's official release notes.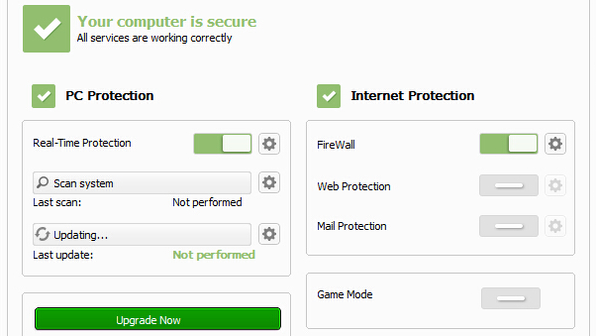 High-speed download
Checked for viruses
Free